Mt. Jefferson, Jefferson Park Glacier
May 25-26, 2001
Page 2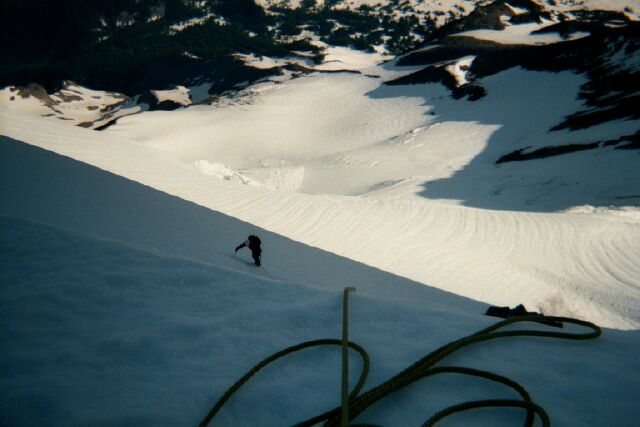 Jeff finishing up the Jefferson Park glacier headwall.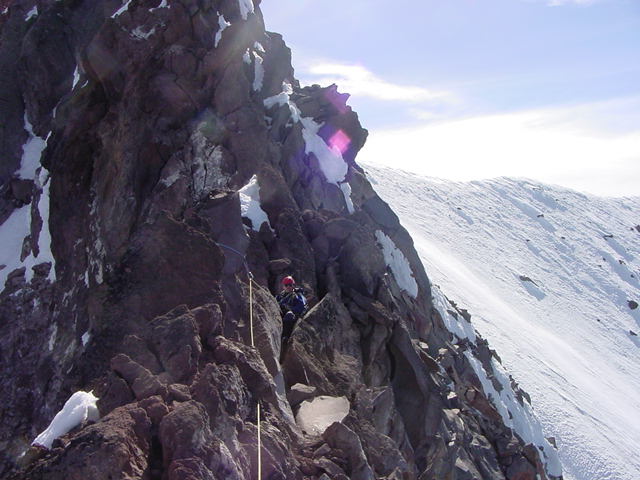 Loren at the first fixed belay on the "knife-edge" ridge.


Jeff working the southwest face of the knife-edge ridge.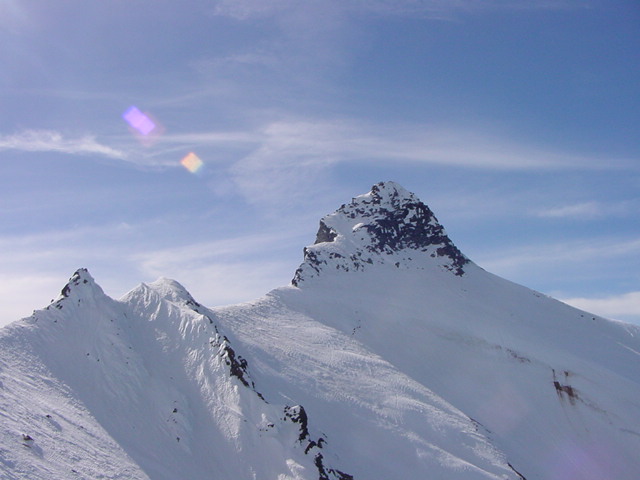 The summit pinnacle and approach ridge. The route I successfully climbed to the summit is behind the right skyline.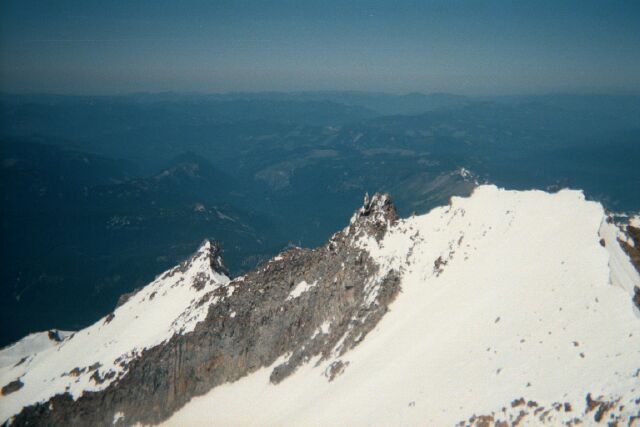 The knife-edge ridge from the summit.


The snow ridge from the summit. Jeff is waiting patiently for me (circled).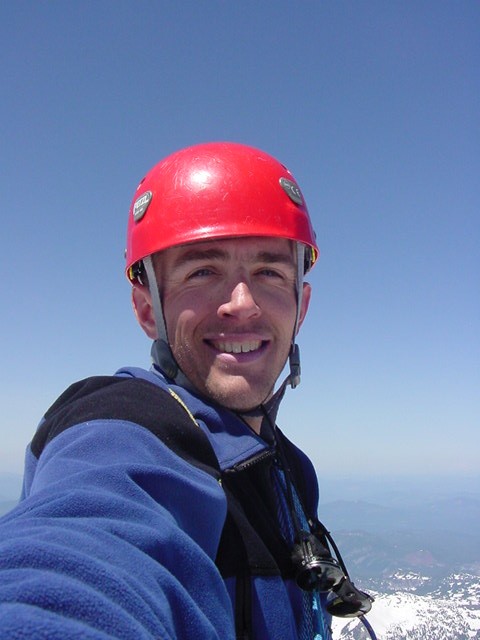 Self-portrait on the summit. Most of my nose later peeled off from sunburn.


The South Horn and col from the summit. A climber at the col is circled.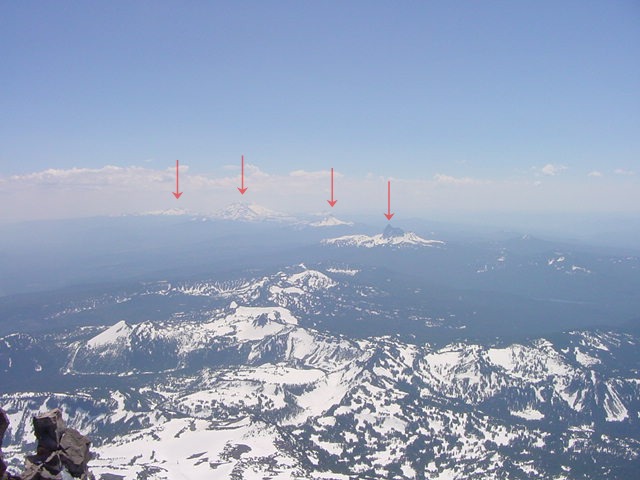 Looking south at (right to left) Three Fingered Jack, Mt. Washington, the Three Sisters, and Broken Top from the summit.


The east face of Jefferson from the endless Whitewater glacier.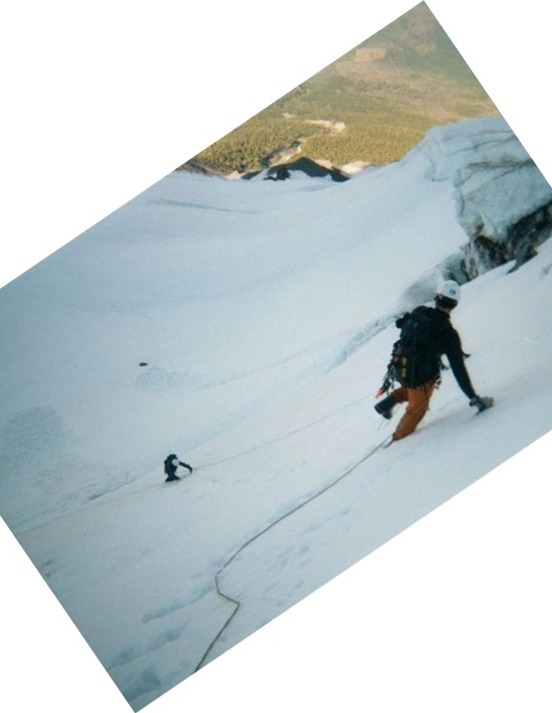 Downclimbing past a schrund on the Whitewater. Jeff is the lower climber.