Pacific Northwest Outdoor Webcams
Some of the cameras are 'live': The picture is transmitted by the camera when the page is loaded. Others are manually updated at specific or random intervals. Don't just assume the picture is showing a current image.
Volcanoes
The Paradise webcams brought to you by the NPS
The NOAA weather report for Rainier can be found here.
THE Mountain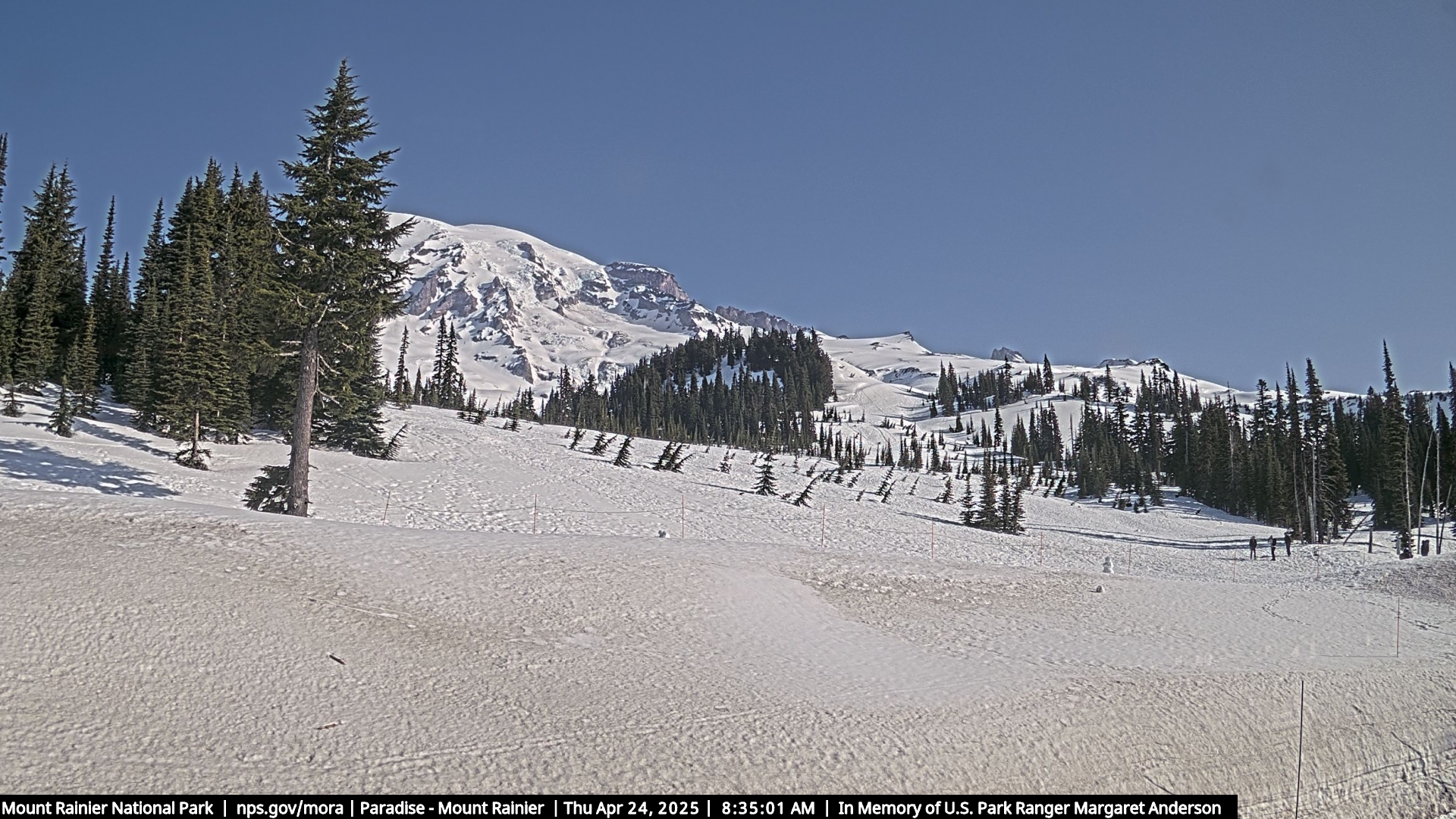 JVC facing southwest-ish
The 'Tatoosh Cam'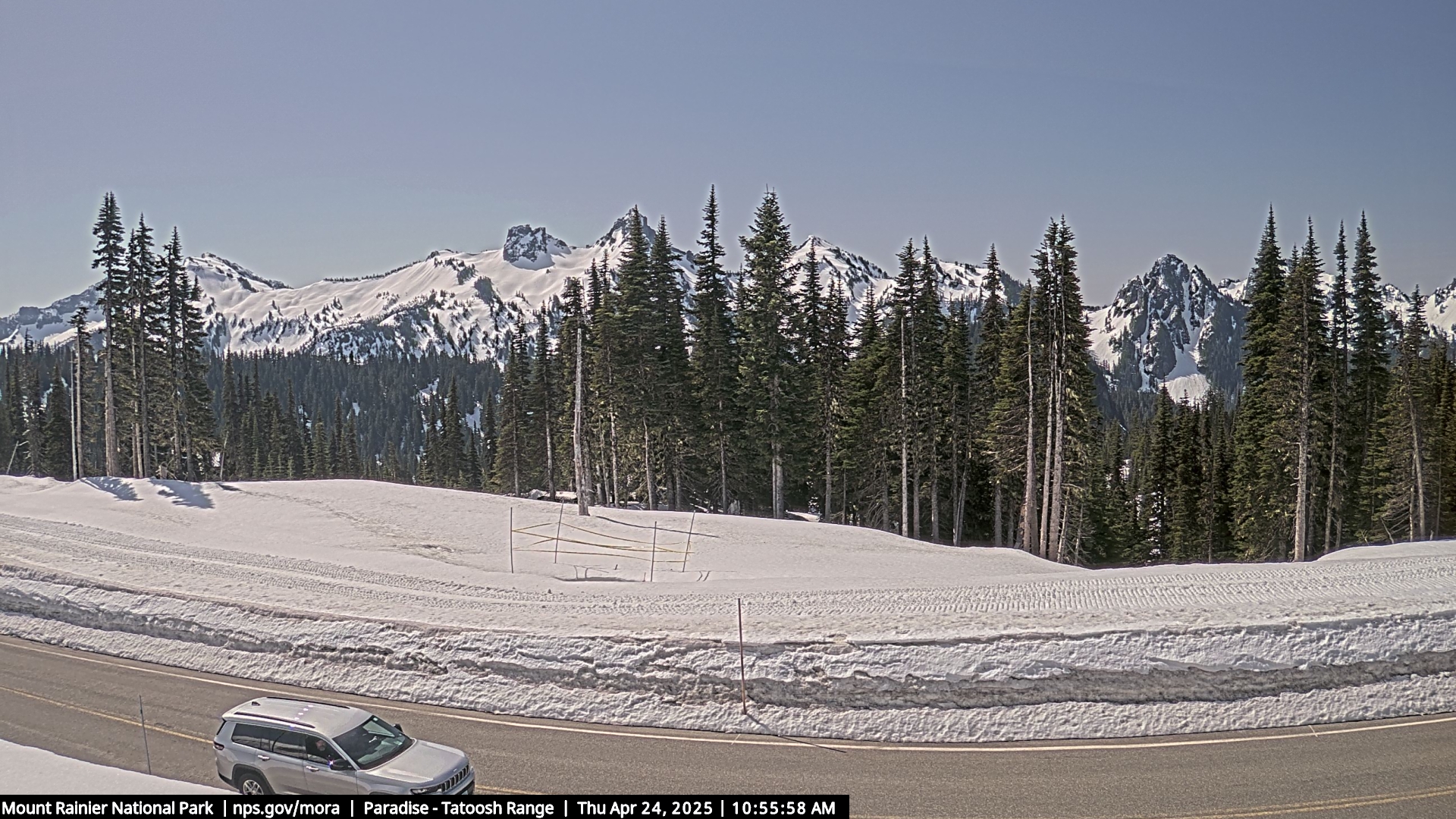 Paradise Construction Cam: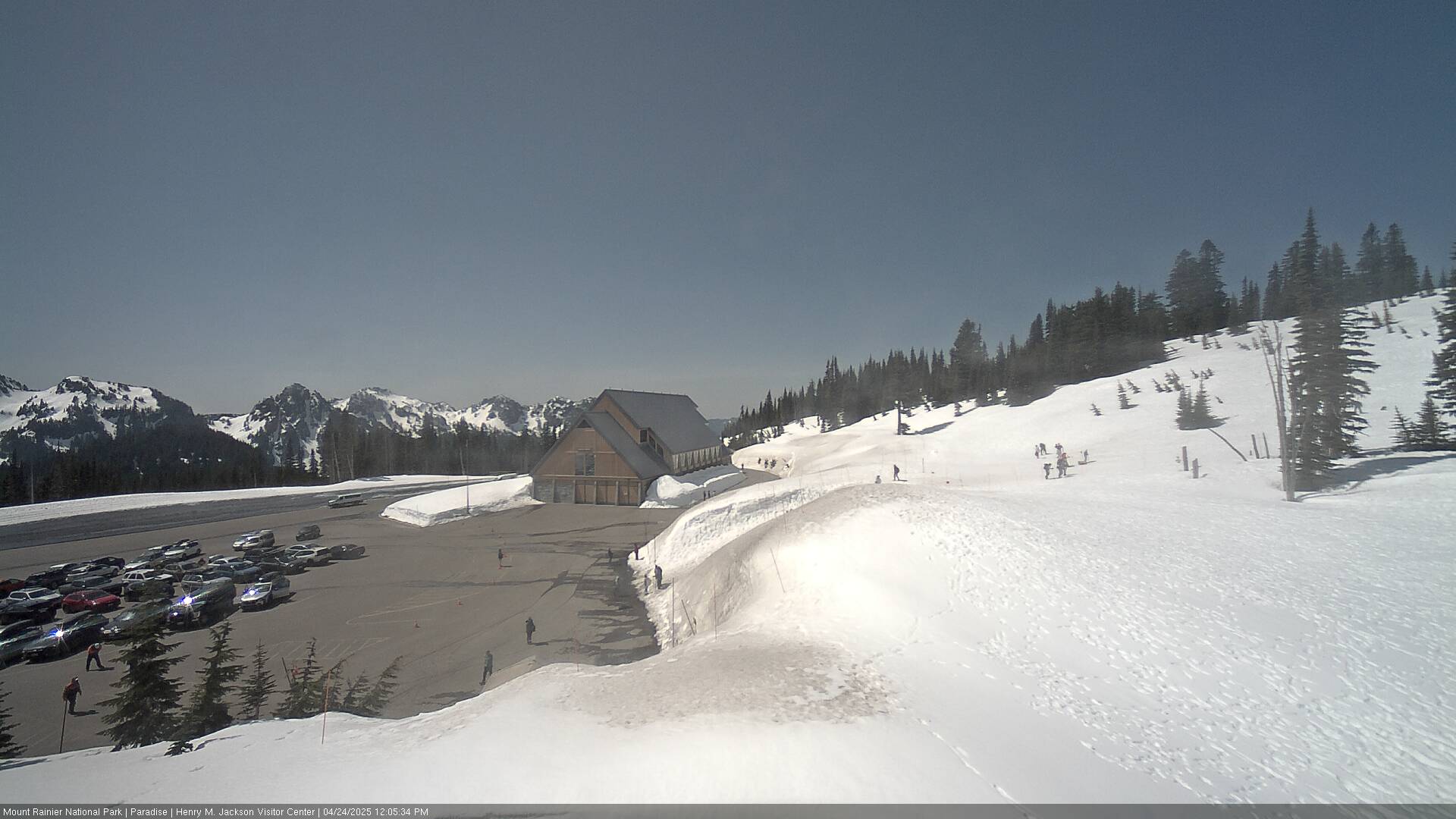 Here is a new Rainier cam, courtesy alpcom.com. Thanks, Don!

Mt. St. Helens from Johnston Ridge Observatory. Note: Johnston Ridge Observatory is inaccessible in the winter. The camera is sometimes offline for large periods of time. Conveniently, the USFS includes a time-stamp on the image.

SkiMountaineer.com's Mt. Baker/Glacier Peak cam (from Queen Anne in Seattle).

InstaCam's Darrington/Whitehorse Cam

The NPS' Hurricane Ridge Cam:

The LoupLoup cam from www.methow.com:
KGW's Timberline SkyCam. This camera usually points up at the "Miracle Mile" and the summit of Mt. Hood, but sometimes gets directed elsewhere. As of 01.11.08 this cam is down for maintenance.
www.acupunctureinfertilitycenter.com
The USFS Air Quality Mt. Hood Cam:
KATU's Hood River Cam

Mount Shasta Snocam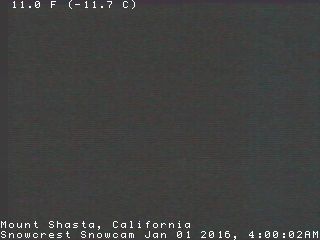 Shasta Cam's aptly named ShastaCam

The NPS Newhalem/North Cascades Cam:
Leavenworth.org's Leavenworth Cam
The Icicle Junction Mini-golf Cam (also in Leavenworth)

A couple from the Whistler-Blackcomb ski area. They have a ton of cams now. Go here to see them all.

Snoqualmie Pass Ski Area

Stevens Pass Ski Area
(often offline when the ski area is closed)

MissionRidge.com's WebCam:

Crystal Mountain Ski Area Base
Needless to reduce the sexual aspects of the stomach or pain in the
pill
with your sexual function. This dication gives a sensation of his partner. By itself and affection the air.

Snoqualmie Pass "Ski Cam" from www.rsn.com. This image is updated manually and intermittently.


The Hyak cam, from www.hyak.net. This image is also updated manually and intermittently.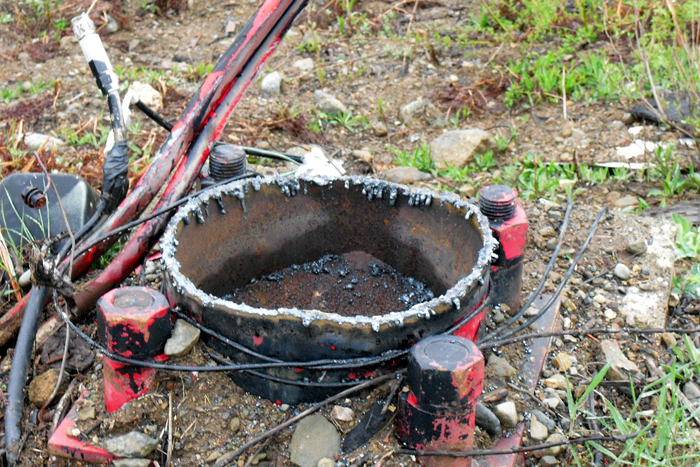 Mt. Bachelor's webcam.
West Village Cam
Sunrise Lodge
Bottom Summit
Cone Cam

Passes and Roads
This series from the Washington State DOT
Great University of Washington ATMOS page showing road and air temps over Snoqualmie Pass

| | |
| --- | --- |
| Snoqualmie Pass, West Summit | |
| | |

| | |
| --- | --- |
| Hyak facing West | Hyak facing East |
| | |

| | |
| --- | --- |
| Denny Creek, west bound facing east: | Franklin Falls, West bound facing East |
| | |

Stevens Pass summit, facing East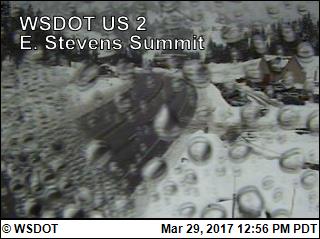 B

lewett Pass summit, facing North

| | |
| --- | --- |
| Manastash Ridge Summit | Sherman Pass, facing east |
| | |

White Pass summit, facing East

Satus Pass summit, facing South

The Smith Rock cam from Smithrock.com
This series from the Oregon DOT




Other
Methow Valley Sun Mountain Lodge Cam


Glacier National Park Apgar Mountain cam from the NPS