Glacier Peak
Sitkum Glacier with Ski Descent
May 20-21, 2001
<sorry, no TR yet, but here are some pictures...>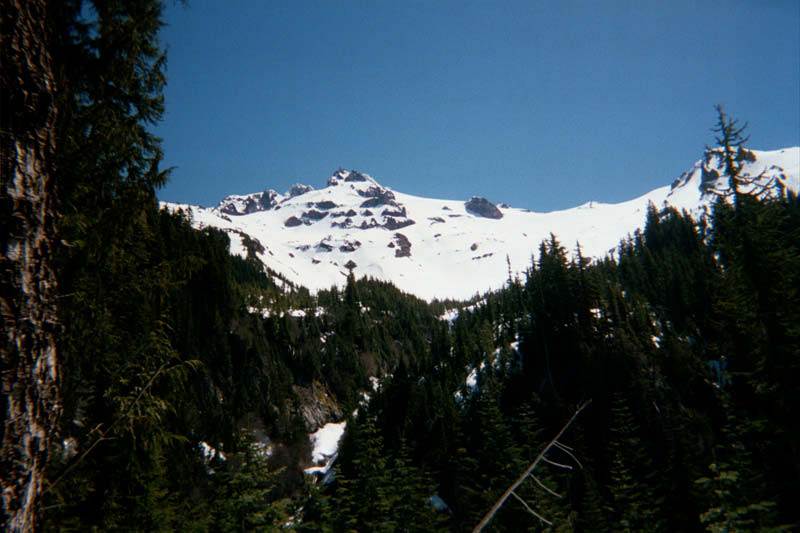 Sitkum Spire from Kennedy Hot Springs. The summit is 1300 feet higher.


Soaking up some rays at Boulder Basin.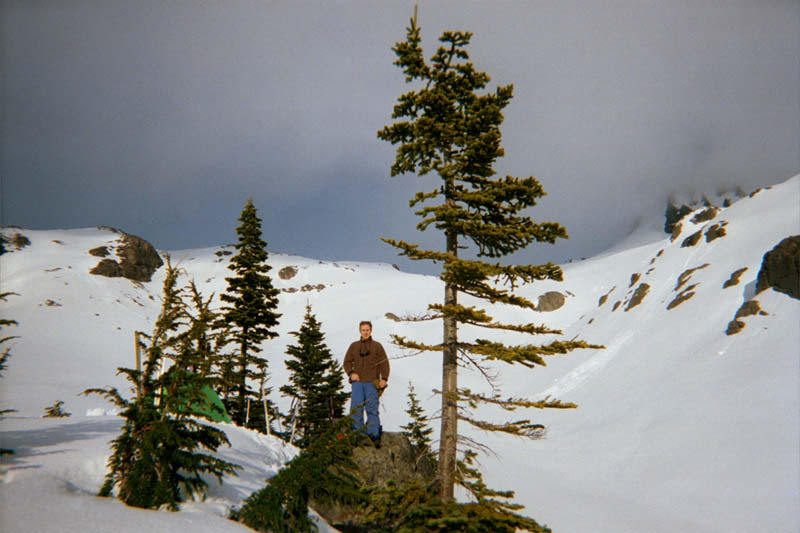 Jens at camp in Boulder Basin as the evening fog descends.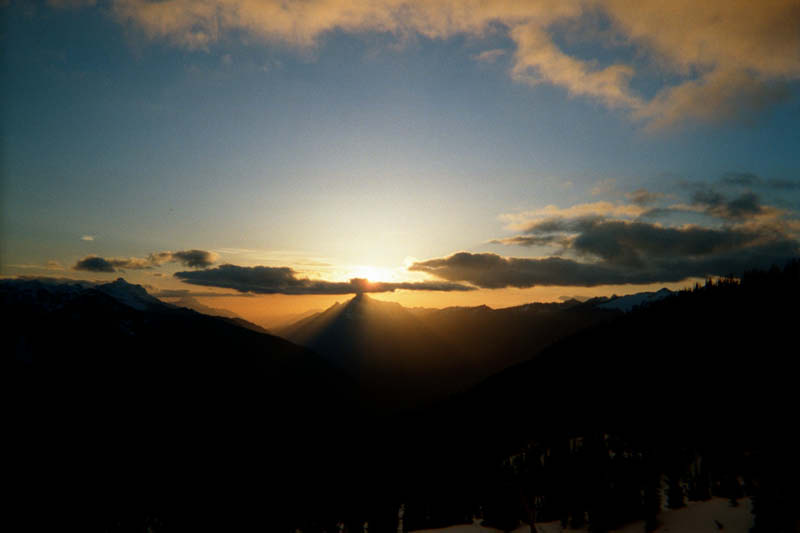 Sunset behind Whitechuck Mountain from Boulder Basin.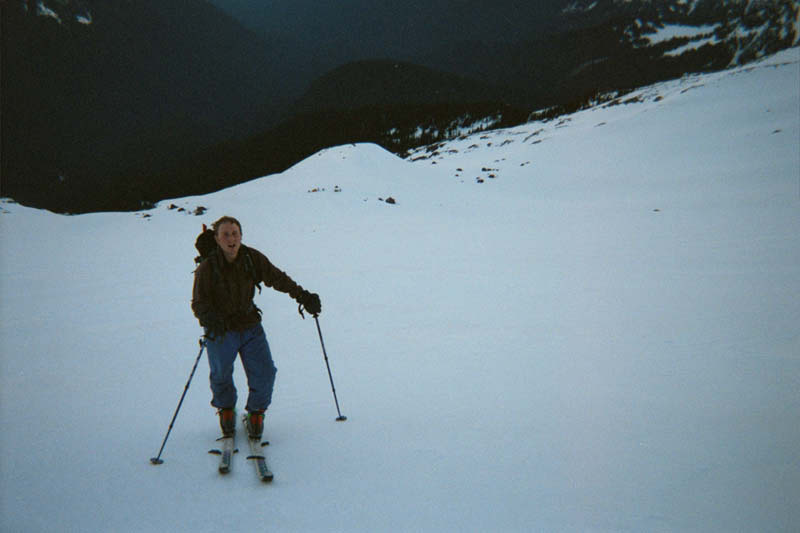 Jens skinning toward Sitkum Spire. Somehow he stayed warm without a hat even though I was ensconced in fleece and Goretex.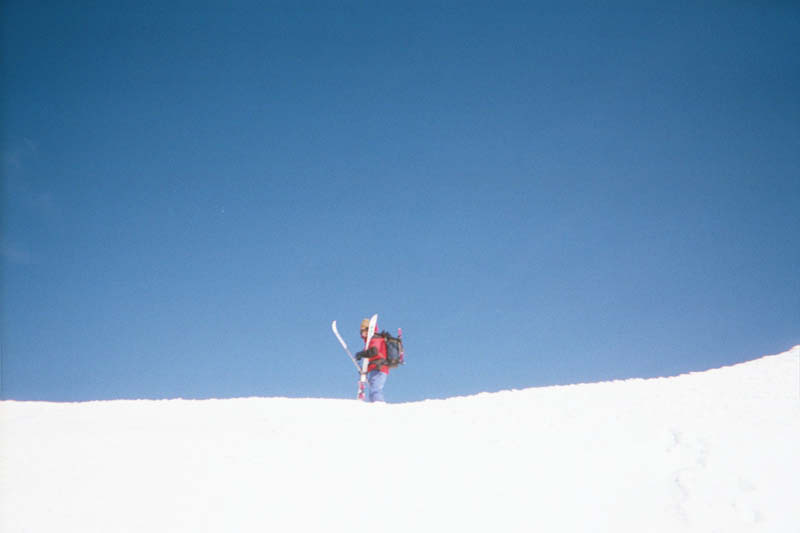 Jens donning his skis on the summit.


Hmmm, I think that is me trying to ski on the middle Members of the Canadian group are on the right and left.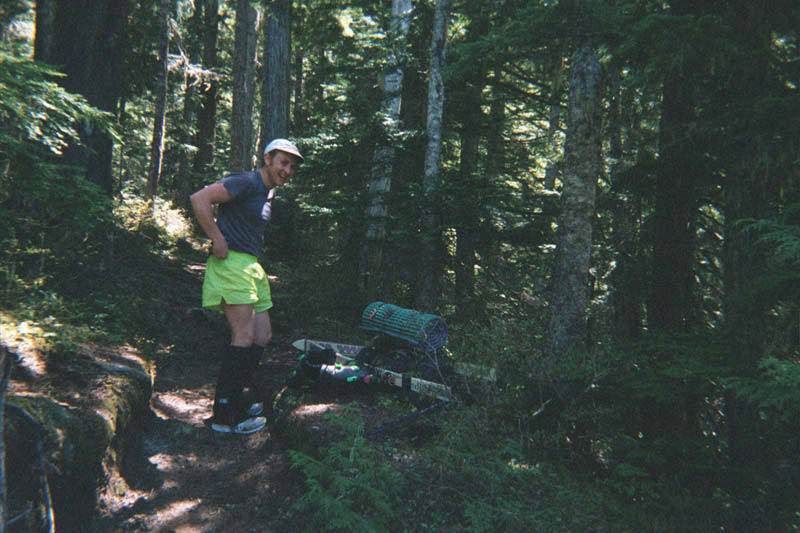 "Don't take a picture of me in these shorts!!"
Jens taking a break above Kennedy Hot Springs on the long walk out.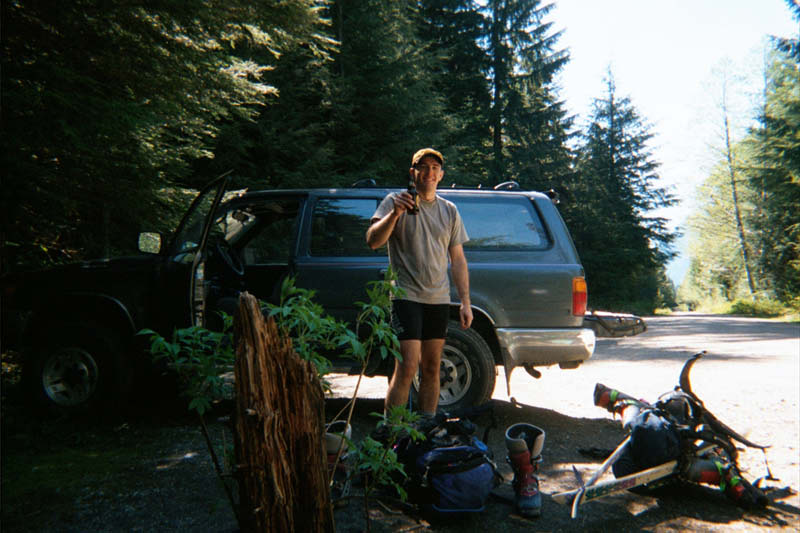 A cold beer at the car. Oh yes!