Alta Mountain, South Ridge
July 15, 2001
Though I have climbed (hiked) up Alta many times, this is the first I've documented on this site. Alta holds a special place in my heart: It is the first place I hiked in the Washington Cascades, way back in 1993, and it was my first hike with my good friend and hiking partner, Thomy Barton.
It was on that early hike that I discovered the beauty of the Cascades and how the mountains nourish my soul. I also learned that I was desperately out of shape. I knew after that trip that I either needed to give up adventuring in the mountains, or get in shape so that I could enjoy the process. And so I embarked on the journey that you find (partially) documented on this web site.
On the hike this day I ventured out with good friend and hiking/climbing partner Russ Salzer. Though the weather was not ideal, we had a good time counting people walking out below Rachael Lake (35) and wandering through the mist above the lake while walking what Spring and Manning call a "tightrope in the sky" to the top of Alta.
We made 2:45 from the car to the top, and about the same on the way down, as I dawdled around taking pictures. Depsite a very dry year the wildflowers were spectacular. I've never seen the heather bloom so beautifully. On the other hand, it is going to be a bleak year for blueberries and huckleberries. Enjoy the pictures...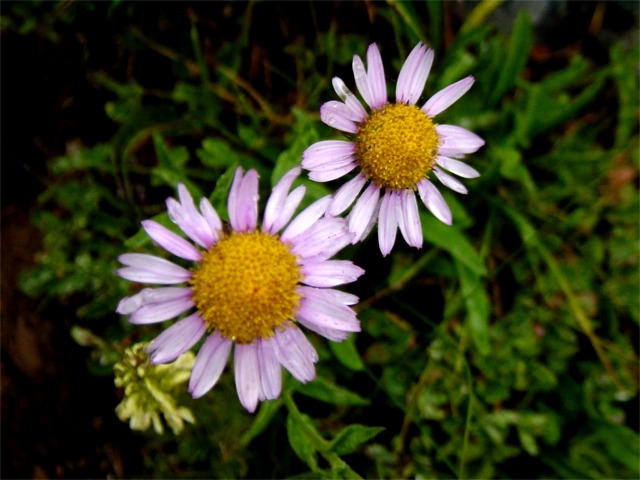 Alpine Daisies (I think).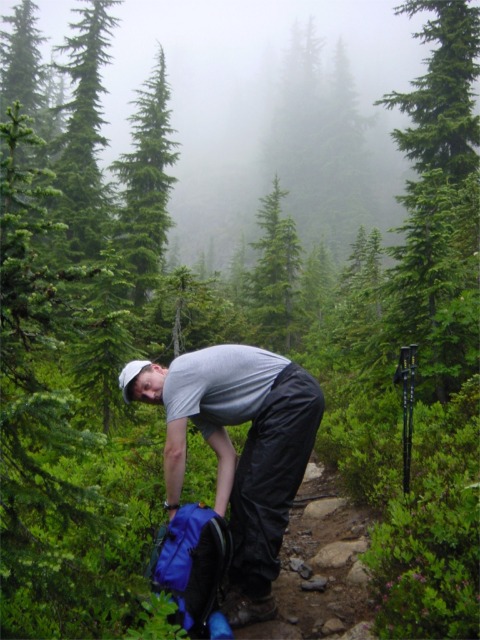 Russ peeling off some layers as we climb above Rachael Lake.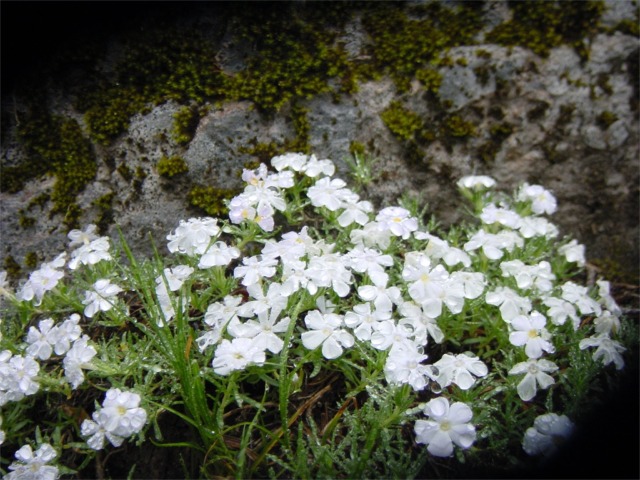 Any botanists out there? I think this is Phlox.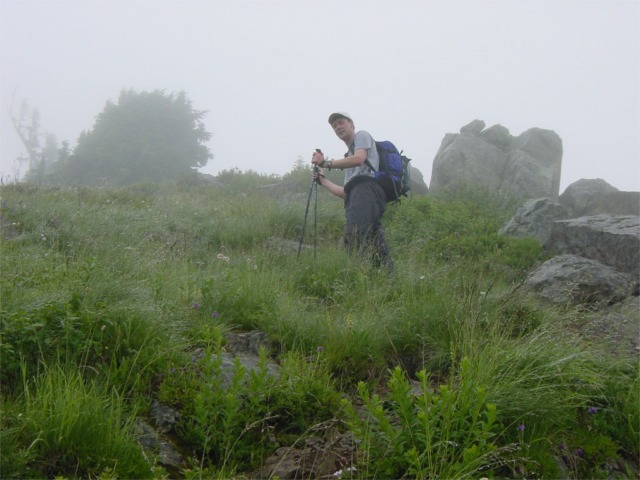 Russ climbing onto Alta's south ridge. Alta has four to seven false summits, depending on who is counting and the weahter. The old summit register used to have and entry that said, "Words most often heard on Alta: But I sure that is the summit"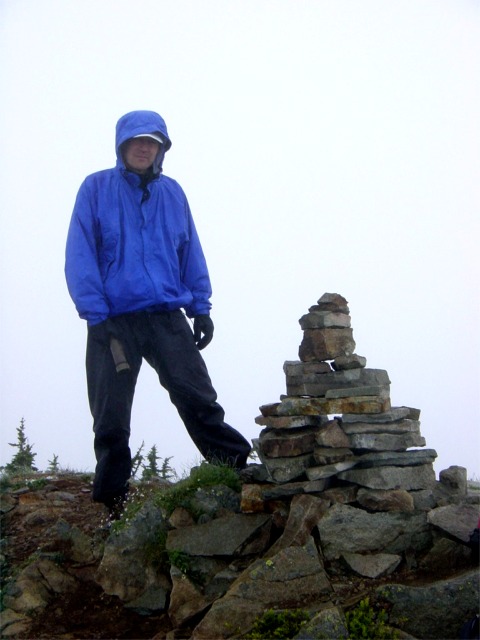 Russ bundled up on the misty, chilly summit.


Me playing with the macro feature on my new digital camera. Sorry, I have no idea what these flowers are.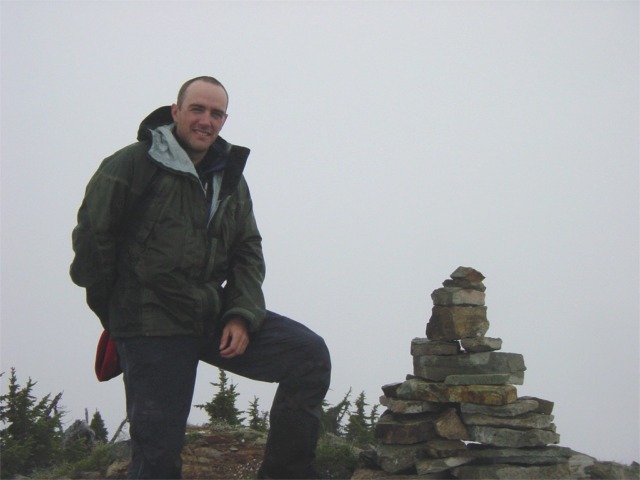 Loren on the summit.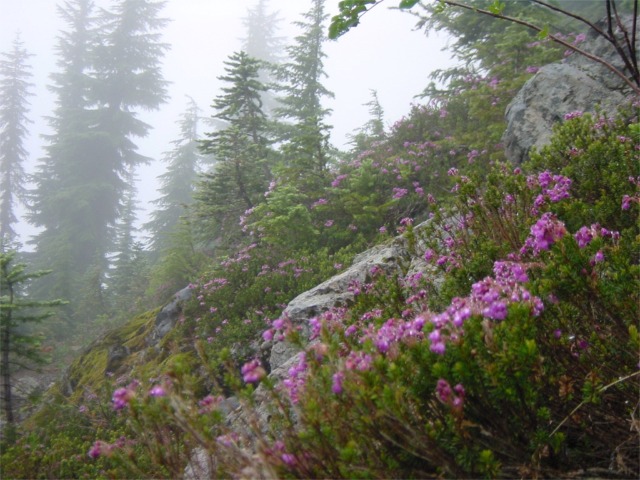 Heather, rock, trees, and mist.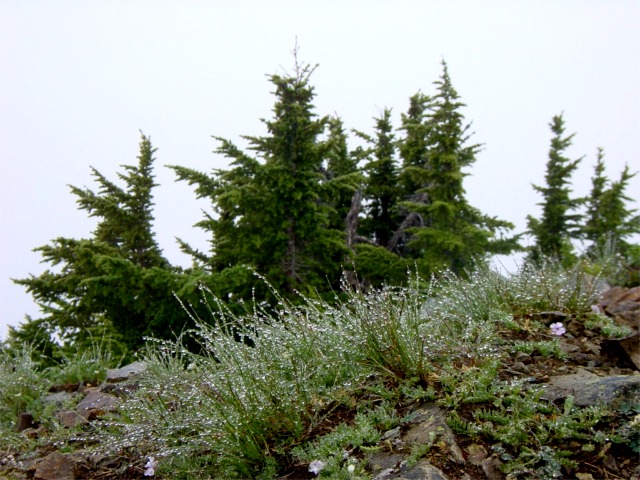 Dew on the grass at the summit.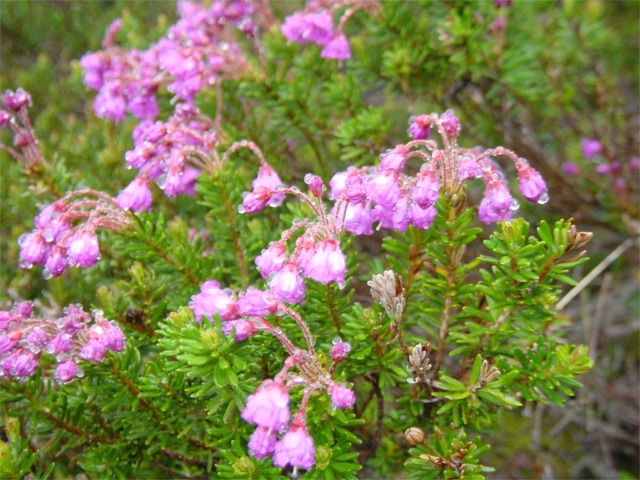 The heather is spectacular this year.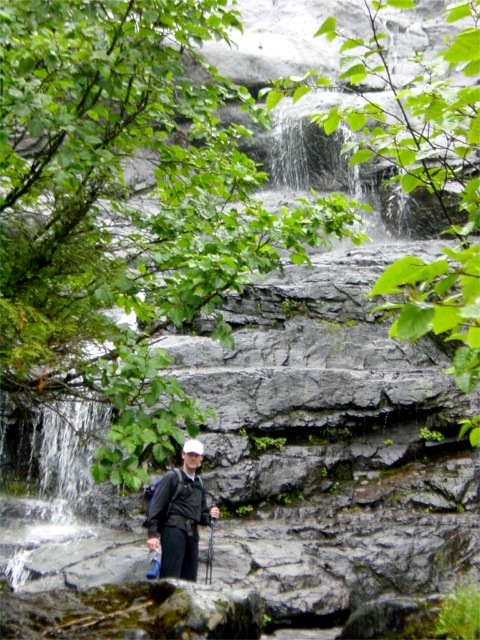 Russ below one of the many waterfalls below Rachael Lake.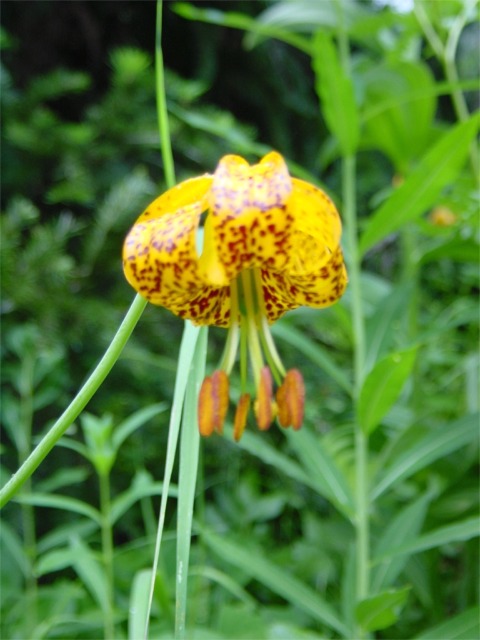 Tiger Lily.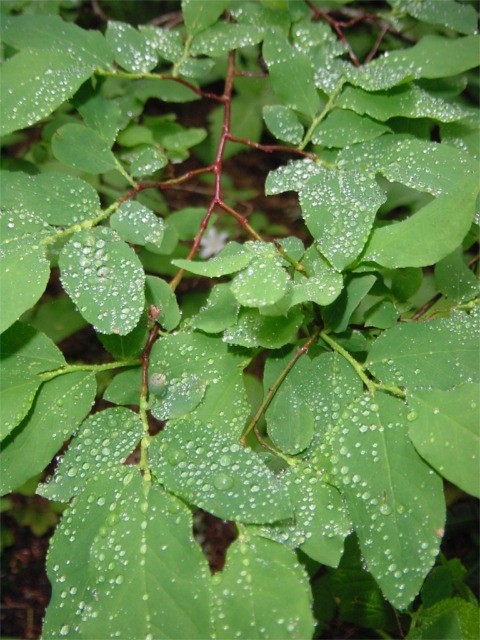 Leaves bejeweled by summer mist.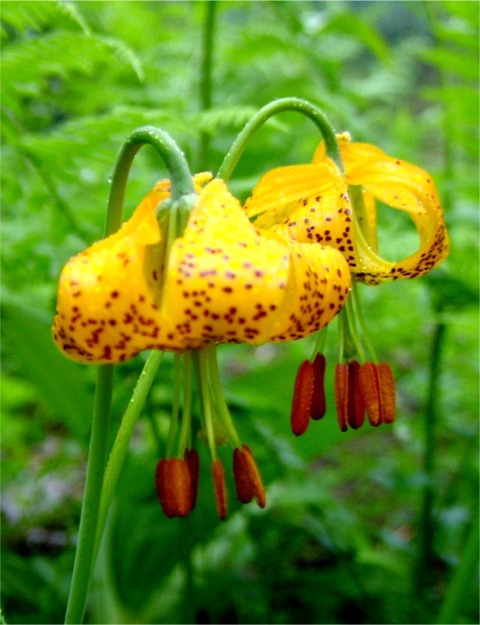 More Tiger Lily.