Granite Mountain
I've been up and down Granite many times, but on March 13, 2004 Sarah and I hit a near-perfect combination of weather, easy hiking, stable snow, and sublime skiing. It's 3850' from the parking lot to the summit. We managed just over 2000' of uninterrupted turns.
Here are some pics...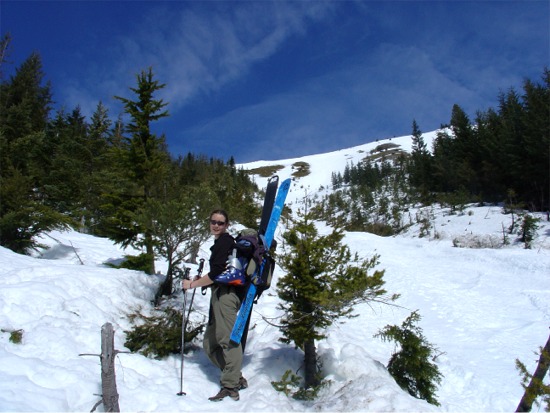 Blue skies, blue skis.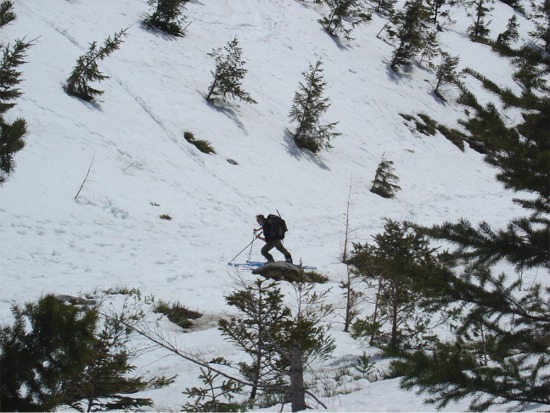 Sarah opted for skinning while I lazily boot-packed.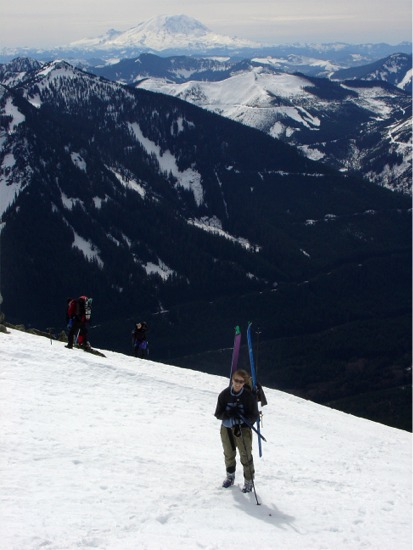 Sarah just below the top. We were not alone, but Rainier was also out to keep us company.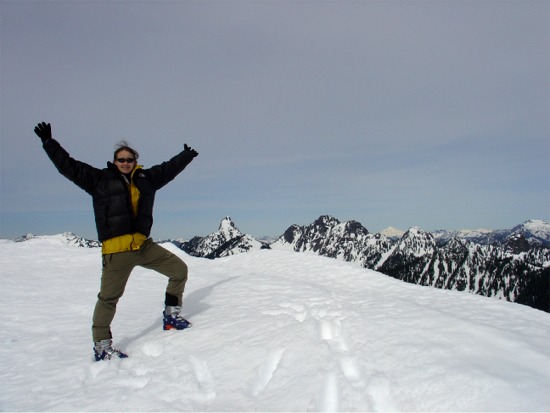 Granite Mountain is thisssss big!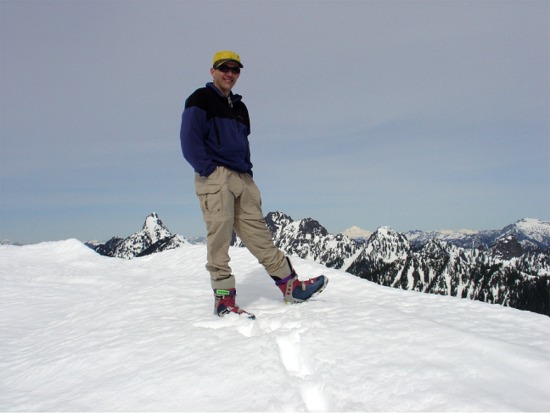 Standing on the cornice with Kaleetan, Chair, Glacier Peak (distance), Bryant Peak, The Tooth, and Big Snow behind.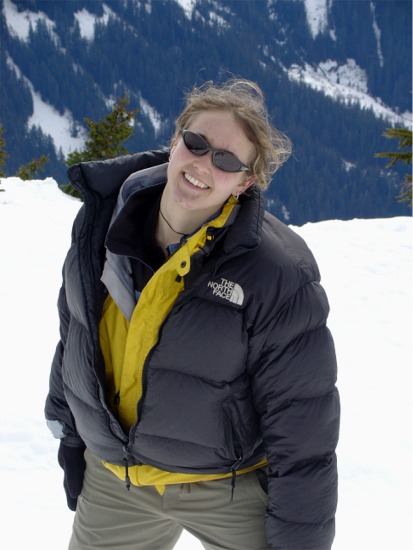 Sarah smiles a lot. It's a true pleasure to play in the mountains with her.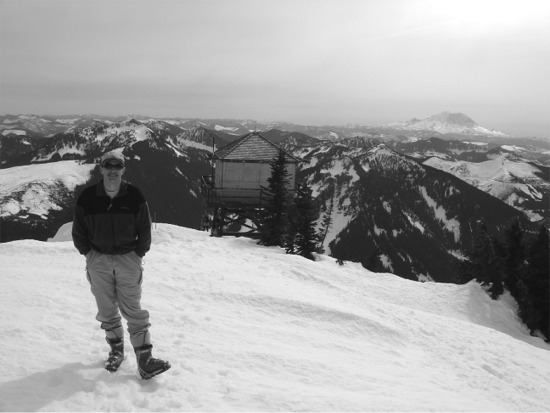 The old fire lookout and Rainier.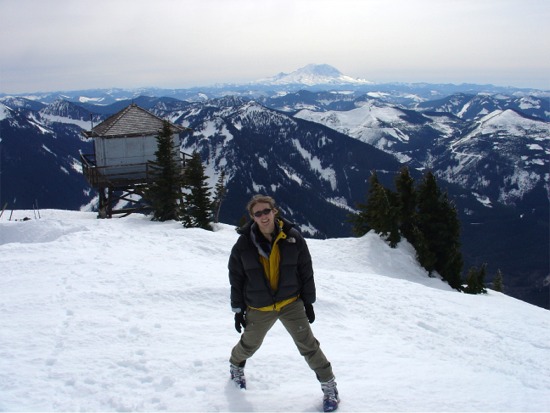 "Are we almost done with pictures? I want to ski!"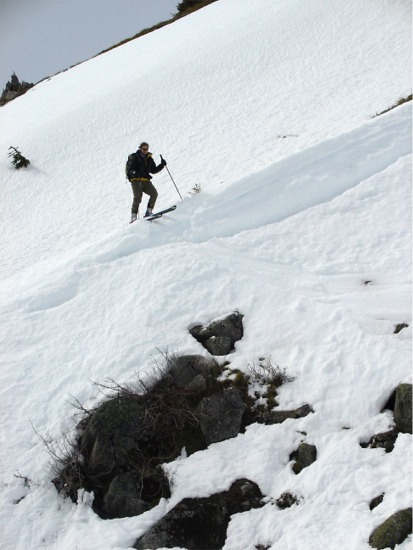 I have old beater skis. Sarah's are new: She contemplates the rocks. The skiing up higher was so amazing that I was too busy laughing and hooting through steep corn-fed turns to take pictures.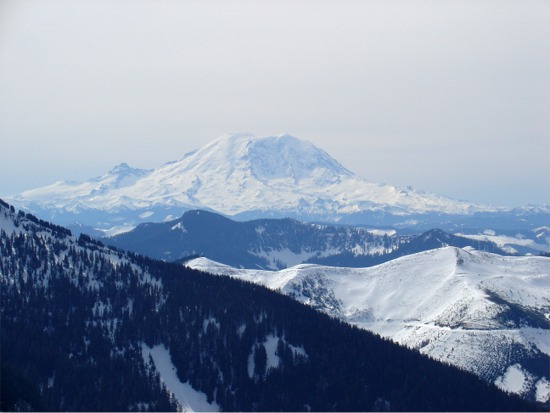 I'll never get tired of this view of this mountain.