The Eiger Nordwand
June, 2002 update: For financial and family reasons, we've put this trip off for a couple years. Sad, but it is the right decision for now.

How's this for a bold chunk to bite off? While Jens and I were driving to Lillooet in December, 2000 we schemed this up. So I've set this as a mountaineering goal for 2002.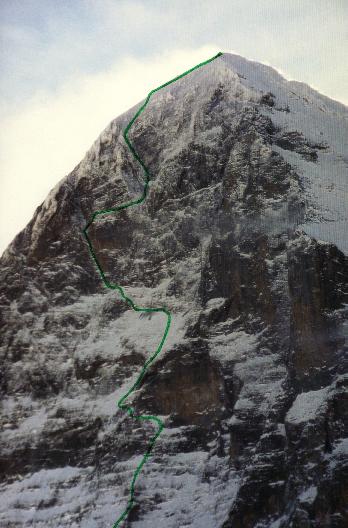 The "standard" North Face route
It is sometimes referred to as the "biggest, baddest north face in the Alps". It is nearly 6000 feet high, and the actual route is between three and four kilometers long due to all the traverses, depending on the source. Weather is unpredictable and notoriously bad. Perhaps our biggest challenge will be to get there from Washington State and get a weather window. Stay tuned for updates...